STAFF

SARAH CAVANAUGH (CURATOR/DIRECTOR)
Sarah Cavanaugh received her Bachelor of Fine Art with distinction from the University of Saskatchewan in 2002. She has since been employed in the arts – at public and commercial galleries, artist-run centres, and art collections. She has been with the Seymour Art Gallery since 2010.
---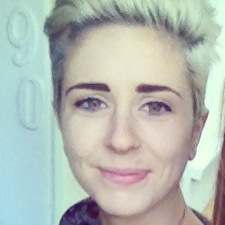 VANESSA BLACK (GALLERY ASSISTANT)
Vanessa Black received her Bachelor of Fine Arts Degree from Emily Carr University in 2010. Since graduating she has taught art to children both publicly through volunteering with the Vancouver School Board, and privately. Vanessa maintains an active art practice and works in a variety of media
---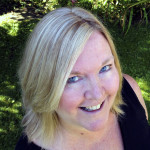 KAROLE DOUCETTE (BOOKKEEPER)
Karole Doucette is originally from Stratford, Ontario and has lived east of the Seymour for over 40 years and in the Cove for more than 30 years. Karole is also an artist and a member of the North Shore Artist's Guild. When she isn't helping out in the Gallery office you can find her in her home studio or at the Parkgate Pottery Studio. Karole is delighted to be working in the arts community with the Seymour Art Gallery.
BOARD OF DIRECTORS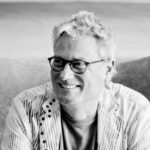 TOM CORBETH (PRESIDENT)
Tom Corbeth has a strong global background in corporate branding and top level international sponsorship, primarily with VISA Europe and VISA Inc., for the 2004 through 2010 Olympic & Paralympic Summer & Winter Games. For Vancouver 2010, he successfully introduced a VISA-led third year design course at Emily Carr University of Arts & Design. More recently, his focus has moved to lifestyle fusion and bespoke destination marketing, including initiatives which engage communities and build on local resources and legacy. Recently, he has consulted for the Len Lye Centre / Govett Brewster Art Gallery in New Zealand. Tom fell in love with the natural environment and community of Deep Cove upon his arrival in Canada, and has lived there since 2008.
---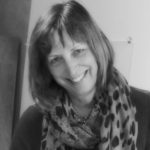 SANDE WATERS (VICE PRESIDENT)
Sande Waters lives and works in Deep Cove. She received her Bachelor of Fine Art from Emily Carr University, 2006 and her MFA from San Francisco Art Institute, 2009. Her paintings, drawings and photographs have been shown in Vancouver and San Francisco.
---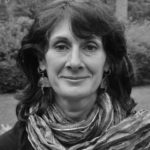 SVETLANA BARDOS
Svetlana Bardos' original background is in restoration of historical structures in Europe and she holds an MS degree in Civil Engineering. She has always been passionate about visual arts and literature, and her primary interest is textile art. She collaborated with and designed costumes for various theatre groups for a period of about 15 years. After the completion of the Textile Art Program at Capilano University, she got deeply interested in puppet design, fabric design and creating one-of-a kind pieces of clothing. She enjoys experimenting with unusual materials and combines them with hand printed materials and found objects. Since the inception of the North Shore Theatre for Children in 2004 (Svetlana is one of the founders), she has been designing and creating puppets and costumes for all of the productions as well as writing lyrics and short poems. She loves the ambiance of Deep Cove and feels thrilled to be a part of the Seymour Art Gallery team.
---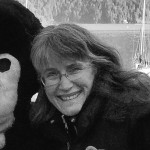 ERIAN BAXTER
Erian Baxter is a co-owner of Deep Cove Canoe and Kayak and Deep Cove Outdoors, with Bob Putnam and Ingrid Baxter. She lives in Deep Cove with her artist husband, Kevin Dubois and their three kids, who are also creative in many ways. Prior to being in the kayaking industry, Erian founded and ran The Block Clothing Store and Cappuccino bar on Cordova Street in Vancouver for 15 years, from 1984-1999, and is proud that The Block is still there now and has been  for over 30 years.  Erian's upbringing immersed her in the art world from the beginning – her parents Ingrid and Iain Baxter collaborated on the conceptual art project, N.E. Thing Co from 1966 -1978 – so Erian has been hanging around art galleries from her early days.
---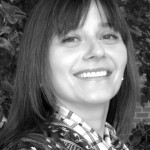 BESIRE CULHAOGLU
Besire Culhaoglu is an environmental engineer with experience in environmental site assessment and remediation, environmental management planning, training and leadership. She has been employed in the environmental profession for over 16 years, and has worked  at various environmental consulting firms in Metro Vancouver for the past 10 years. Besire has a Master's degree in Environmental Sciences from the University of Stirling in the UK, specializing in Coastal Zone Management. She has an additional Master's degree in Environmental Engineering from the M.E. Technical University in Turkey, specializing in Hazardous Waste Disposal. Besire also has a Professional Communications Certificate from Capilano University. She is currently pursuing her Articling Agrologist designation with the BC Institute of Agrologists.
---
JODI HEINHORST
Jodi Heinhorst, BS (U of Illinois, Textiles/Marketing). Jodi is a jewellery artist with a career background in publishing sales and marketing, acquisitions, and editorial.
---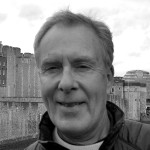 DAVID HUDSON
David Hudson hails from Leeds, England where he qualified as a Chartered Accountant with KPMG before emigrating to Canada, he has worked in public practice with Ernst & Young and Deloitte's in Vancouver before branching out on his own. David has run his own chartered accounting practice in Deep Cove since 1992. He acted as treasurer for Parkgate Community Services Society for 6 years from 2004.
---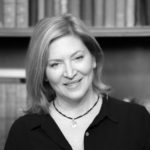 CHRISTINA KASPERCZYK
Native North Vancouverite Christina Kasperczyk has taken her visual storytelling around the world. Her multi-lingual European heritage has enabled her to travel, camera in hand, photographing and filming in Europe, South Africa, the Middle East, and many other countries. She began her career in media design for training and education, and soon made her way into commercial media. This led to a successful transition and over the past 25 years she has worked her way through the film industry's competitive ranks to camera operating for film and television productions. Christina has also been extremely active within the industry serving on the executive board of IATSE 669 for 20 years, her most recent terms on the board as VP of BC District. She has also been working as a Trustee and Co-Chair with IATSE 667-669 Health and Welfare Trust for the last 13 years. A believer in community, Christina uses her still photography to annually cover such events as, the inspirational "Ride to Conquer Cancer" and "Glamour Night", for the young women in the Oncology Unit at Children's Hospital. Christina resides in beautiful Deep Cove with her Border Collie/HellerX, Harley, who is happy to accompany her through the nearby forests in and around Deep Cove. She enjoys socializing with her long time friends… who keep her honest, humble, and laughing.
---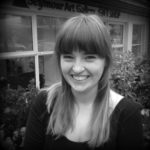 MEGHAN PARKER
Meghan Parker is a teacher and artist with a BFA (2010) from Emily Carr University and a BEd (2015) from the Univerity of British Columbia. She currently teaches visual art at Carson Graham Secondary in North Vancouver and maintains an active art practice.