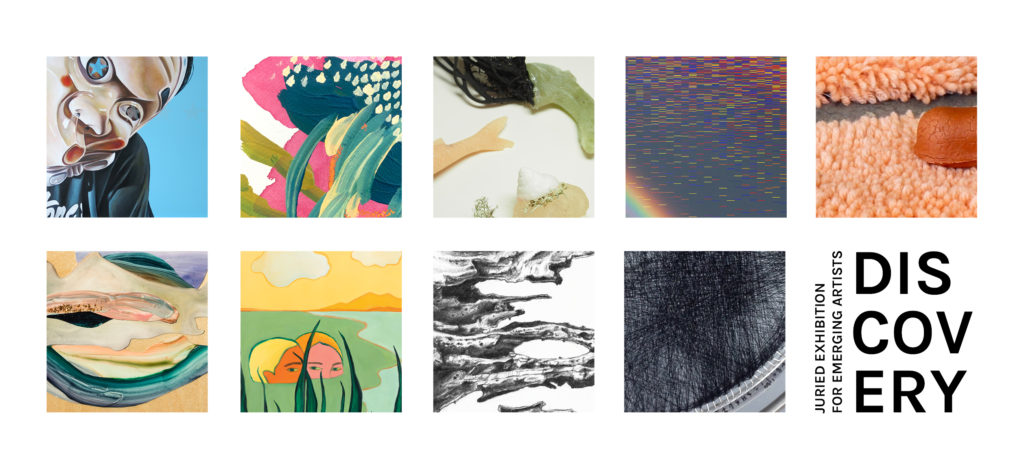 Discovery: juried exhibition for new and emerging artists
July 27 – September 7, 2019
Exhibition reception and award presentation: Sunday July 28, 2:00 – 4:00 p.m.
Poetry Meets Art: Thursday August 22, 6:30 p.m.
Juried by artists Sunshine Frère, Vjeko Sager, and Seymour Art Gallery's curator/director Vanessa Black, 'Discovery' is an exhibition that provides exposure to emerging artists. This fresh and eclectic show presents a collection of work by each of the nine exhibiting artists in a variety of media including painting, drawing, sculpture, photography, collage, and installation. Despite this diversity, common themes arise and unlikely relationships are formed throughout the exhibition.
One artist will be presented with the Carole Badgley Emerging Artist Award, with a cash prize of $300 furnished by the gallery; honourable mentions will receive prizes donated by Opus Art Supplies and Kroma Acrylics.
Artists: Alison Bigg, Claire Dibble, Katherine Duclos, Lok Him Fung, Bettina Harvey, Joanne Hastie, Mark Johnston, Jess Portfleet, and Ivana Sepa