PAST
Local Band Topanga Performs Friday July 14, 2017, Doors 7:30 p.m., Show 8 p.m.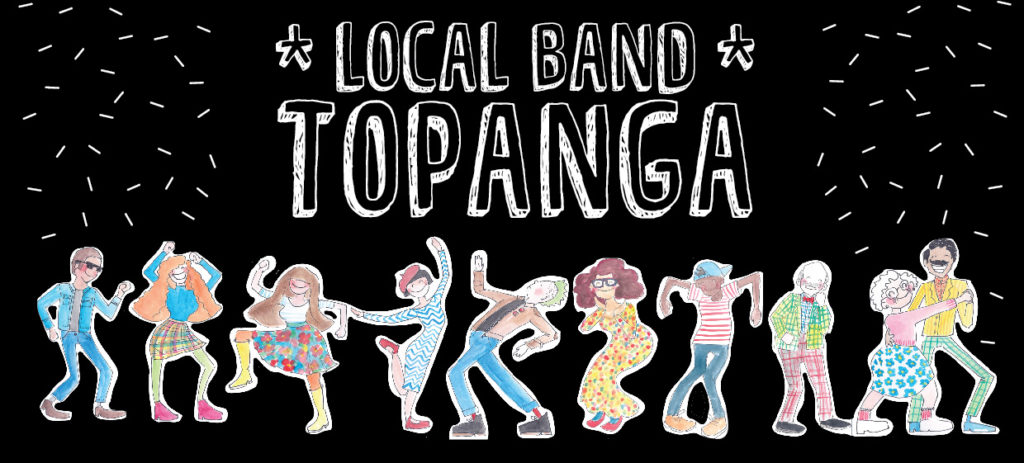 Let's celebrate our fundraising exhibition: ART PARTY! This awesome night of live music and dancing is in support our non-profit Seymour Art Gallery. No tickets needed – we will be accepting donations at the door.
With kind thanks to Topanga who are 'partying for the art' so all proceeds go directly to support the gallery!
ADMISSION BY DONATION
ART PARTY is kindly sponsored by North Shore News
---
La Modestine performs 'A German Spring: The blossoming of instrumental music in 17th century Germany'
Thursday April 20, 2017 at 7:30 p.m.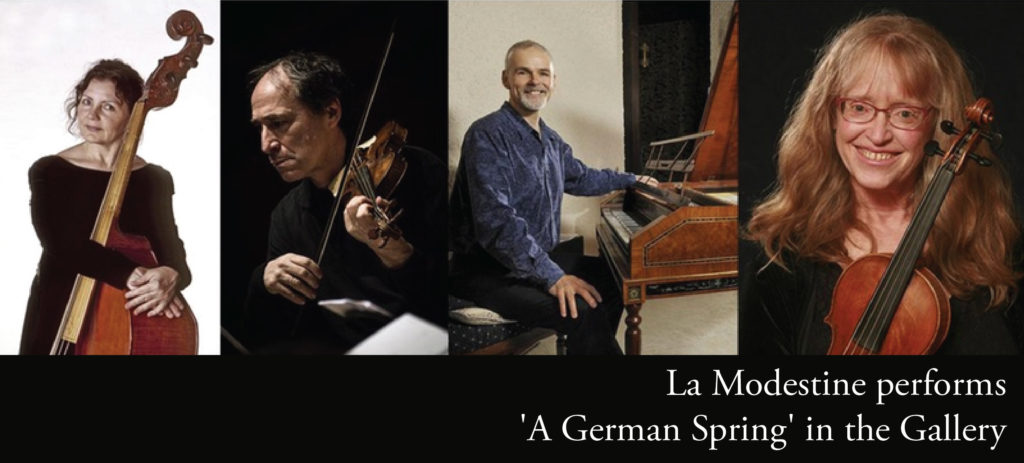 La Modestine presents some of the most beautiful and imaginative instrumental music to emerge during the mid-to-late 17th century in the German territories. Influenced by the passionate style of Italy and coupled with the profundity of its Lutheran heritage, an exuberant and cosmopolitan new instrumental style was flourishing, represented in the music of Biber, Schmelzer, Froberger, and Rosenmüller.
La Modestine was formed in 2016 by four renowned musicians (Marc Destrubé, Michael Jarvis, Natalie Mackie, and Linda Melsted) who discovered that playing together was one of their great joys. La Modestine's repertoire focusses on music of the baroque for one or two violins, viola da gamba and basso continuo.
This intimate concert took place in the Seymour Art Gallery, within the immersive ceramics installation Viveka, by Victoria-based artist Samantha Dickie.
---
Free Kids Concert: Come groove with singer/songwriter Jessie Farrell and her band!
Saturday May 7, 2016 at 2:00 pm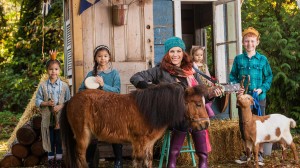 Juno and CCMA award winning recording artist Jessie Farrell is known for her hit singles "Let's Talk About Love" and "Fell Right Into You." Inspired by her outdoor adventures with her daughter, Jessie made an album of kid-friendly and parent loved songs about the joy and wonder of connecting with nature; the album is titled "Take Me Outside." The songs are kid-tested, with catchy melodies and sing-along lyrics.
Shortly after the album was released, the catchy and whimsical songs were featured in a Kids' CBC television series, "Scout & The Gumboot Kids." Jessie's music is featured in every episode of the show, which airs daily on CBC for children across Canada.
Jessie is from Vancouver, BC and spends her time living in Saanich, BC and San Francisco. The busy mother of two children under five years old, Jessie takes great inspiration from her kids and has never stopped writing music. She's currently at work on her next album for kids, scheduled to be released later this year.
While you're here, don't forget to check out our Start with Art exhibition. Kids will love this work by established local artists and can even make their mark in a "secret room" in the gallery space!
CD Release Party with Live Performance by Deep Cove Musician Simon Lyn
Tuesday October 1, 2013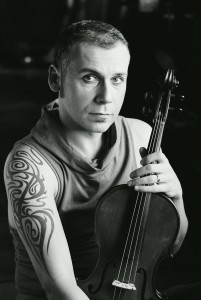 Join us in celebrating the release of local musician Simon Lyn's CD Indian Arm with a free live performance, food and drinks. Copies of Indian Arm will be available for purchase and signing. Meet the artist and enjoy an evening of original new music!
ABOUT INDIAN ARM
"The breathtaking scenery of Deep Cove and Indian Arm inspired me to write this music. I'm mixing old and new, a viola and a laptop, to create layers of sound, an orchestra of violas." – Simon Lyn
BIOGRAPHY
Simon studied violin and viola at the Royal Welsh College of Music before composing new music for theatre and independent movies. After playing in bands like Vrajabhumi, Syama and Big Sky Mind, Simon focused his efforts on exploring the rich sound of the viola, creating multi-layered 'orchestras' of violas with computers. Often described as 'hauntingly beautiful,' Simon's music aims to draw out the many layers of the viola and transform them into new textures and exquisite dramas.
---
Wendy Bird and her Band of Miscreants
Saturday April 27, 2013
Singing selections from her own album as well as songs written by her many musical friends, Wendy will play with her band "The Miscreants" – drummer Geoff Hicks, bassist Rob Becker, guitarists Eric Reed and Colin Nairne and vocalist Angela Harris.
A North Vancouver native, Wendy Bird has been singing her entire life. Through high school and into her early twenties, Wendy sang with several local bands before pursuing a nonmusical career. Once Wendy was well established in the corporate world, she again fell in with her friends in the music crowd; this time singing with Jeff Hatcher's regrouping of "The Blue Shadows" called "The Sugar Beats". She also sang backing vocals on recordings for many other bands including "Barney Bentall and the Legendary Hearts" and "The Paperboys".
She released her own record of Jeff Hatcher penned songs titled "Natural Wonder" in 2010. Wendy regularly performs throughout Western Canada with the Hatcher-Briggs Band, The Grand Cariboo Opry, The High Bar Gang as well as at the Hardly Strictly Bluegrass Festival, and The Filberg Festival. She will be recording her second record for BCR this year.
---
Dustin Bentall and Kendel Carson
Saturday September 29, 2012
Music is undoubtably in Dustin Bentall's DNA, linking from his Canadian rocker father Barney Bentall. He was just a boy when his parents bought a rundown farm in British Columbia's heartland. As the family gathered to rebuild the place, they cobbled together a soundtrack of Petty, Prine, Young and Springsteen. Those driving roots-rock sounds would find their way into Bentall's early guitar musings, and then into his adult songwriting fire; sixteen years later, Bentall would open for Prine. It was a dream come true. So is this: two full-length albums and his brand new EP, which are chock full of restless songs drawn from a roaming heart.
Kendel Carson is a singer who's both confident and coy, and a musician who's technically gifted but spontaneous at heart. Her debut album Dynamite ties together everything that makes her one of today's most promising new performers – her mentorship with Chip Taylor, a childhood spent in the prairies of Alberta and, later, the burgeoning roots music scene of Victoria, and her lifelong passion for music and the fiddle.