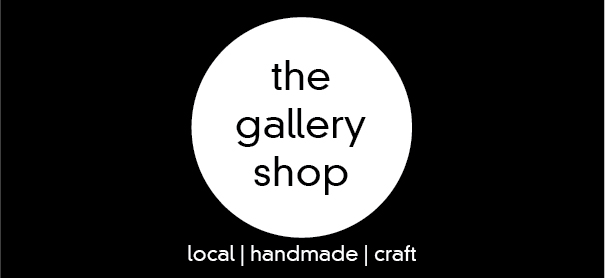 The Gallery Shop at the Seymour Art Gallery offers unique handmade gifts by more than 60 local artists. New pieces and new artists are added continually, so visitors will find new treasures on every visit.
Since the proceeds are shared between the artist and the gallery, your purchase supports both a local artist and our non-profit art gallery!
---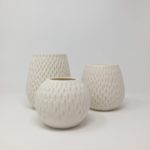 LEA ABUBO (CERAMICS)
Lea is a North Shore artist and member at Parkgate Community Centre. Her handcrafted and functional pieces are all unique. Each piece is thrown and trimmed on a potter's wheel and then carefully carved and glazed. Using a translucent porcelain called Polar Ice, Lea creates vessels that can be used as candle holders or vases. Her minimal approach to ceramics draws focus to the textural elements of her work
---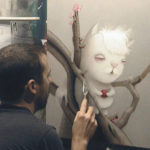 KRISTIAN ADAM (PAINTING)
Kristian is a Canadian born artist. Taking inspiration from his childhood growing up on a small farm and the surrealistic contraptions of Dr.Suess, his paintings often combine themes of nature and invention from the humorous perspective of animals which he refers to as 'NymNums.' He exhibits regularly throughout Vancouver and in galleries around the world. Kristian studied Fine Arts at Grande Prairie Regional Collage and at the University of Lethbridge.
---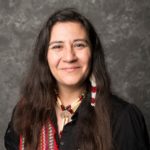 ADELE MASKWA-ISKWEW ARSENEAU (JEWELLERY AND DESIGN)
Adele has always wanted to be an artist, but her life's journey required her to meander through a few other careers first. Using paint, beads, hide and wood, she endeavours to share her perspective on life with those interested. Currently enrolled in the Reconciliation Carving program at Langara, she also holds Fine Art and Graphic Design Diplomas. Adele is of Cree/Metis heritage and grew up with the Carrier people of British Columbia. She incorporates the traditional ovoids, split U's and trigons into the flowing formlines of her Cree style to create her designs.
---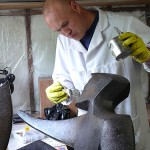 PAVEL BARTA (SCULPTING)
Born in the Czech Republic, Pavel Barta immigrated to Canada in 1997. Now living in Campbell River BC, he makes sculptures in stone, wood, clay, metal and fiberglass. Pavel's love for nature and sports are his main sources of inspiration for his artwork. His unique sculptures are created with one purpose: to bring joy to those who stop to look at them.
---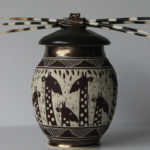 LIZ DE BEER (CERAMICS)
Liz was born and raised on a farm in South Africa. She often makes earthenware vessels that are simple in shape and unglazed on the outside. Liz uses a combination of oxides to produce surface coloration on the raw clay surface that is striking but not distracting. She also often incorporates surface decoration through carving.
---

MARNIE BOULLARD (PAINTER)
Marnie Boullard was born in Vancouver and has always lived in the Lower Mainland with frequent long-term visits to France. She attended the Vancouver School of Art and also earned a Masters of Education, after which she taught French immersion at elementary schools for 20 years. With experience in many mediums, her current focus is on watercolour painting. She has two grown children and currently lives in the heart of Deep Cove.
---

JOSEE CARRIERE (GLASS)
Born and raised in Quebec, Josee moved to British Columbia in 1990. Following her heart, she studied horticulture, interior decorating, and stained glass. It was the combination of these three interests that inspired Josee to explore fusing glass. Each of her artworks is unique and starts with the hand-cutting of every piece of glass. The artwork is then gently fired in a kiln for a full fuse and annealed for strength and durability.
---

ELIZABETH CLARIDGE (CERAMICS)
Elizabeth's artistic expression encompasses the enduring nature of stone are. Intricately carved tree bowls are a favourite but she also enjoys throwing, altering, carving, etching, and hand building. Her work is often whimsical, sometimes using handmade wooden handles or accents — whatever comes to mind in that crucial moment.
---

PENELOPE CONNELL (FIBRE ART)
Penny is attracted by human-made objects placed in a natural setting, and by the beauty of such works in Greco/Roman antiquity. Her fibre art often includes reclaimed paper and photographs, and occasionally reclaimed materials; she dyes, discharges, stamps and paints her own fabric. She is a member of the international quilt group Out of Bounds, which produces two and three-dimensional art in a variety of media.
---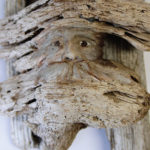 PAT DE COUTO (SCULPTOR/POLYMER CLAY)
"I am a long time resident of Coquitlam. As a self taught artist I work with driftwood, other found objects and polymer clay. My work has found its way to collections in England, France, and Japan."
---

NANCY CRAMER (CERAMICS)
Nancy Cramer's work has evolved from her love of clay and weaving. She is educated in both science and the visual arts. Nancy creates one of a kind decorative pieces; all are hand built from clay and some are adorned with kelp, feathers, shells and driftwood.
---

KAREN EVANS (PHOTOGRAPHY)
"I am a nature photographer who happens to travel a lot. My aim is to capture the beauty in life from the heart. Photography, to me, is the language of light so I use light to give a sense of beauty and heart to others through my photographs whether they be images of water, land, sky, a bird or a person or of a special place from around the world."
---
MATTHEW FREED (CERAMICS)
Matthew Freed is a Vancouver-based artist who has been working with ceramics since the early 1990s. His beautiful and functional pieces are widely collected. "As a clay artist, my work strives to find harmony between form, function, colour, and decorative patterns. With that in mind, I strive to create pieces that have strong clean forms and a modern design aesthetic."
---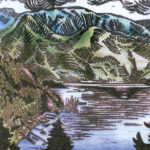 PETER FRUHLING (PRINTMAKING)
Peter Fruhling has been artistic all his life, but really embraced his creativity after retiring from a career as an educator. Travelling, especially frequent visits to Italy, spurred his enthusiasm for art-making. A Deep Cove resident, his bold linoleum-block prints capture the beauty of this special area.
---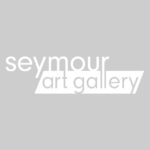 MARINA GEORGIADIS (FIBRE ART)
Born in Toronto, Ontario, Marina Georgiadis discovered her love of fibre at a young age. In the early 1980's, her family moved to Athens, Greece where she discovered felting and began honing her skills through experimentation. In 2010, she moved to Vancouver, BC where she was inspired by the beauty of the West Coast and began to explore the ancient art of dyeing with natural dyes and plants through a process called eco printing. Eco printing allows her to capture nature's beauty by printing the shape and colour of leaves and flowers onto natural fabric, creating a unique piece.
---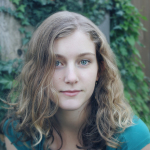 KRISTA GIBBARD (ILLUSTRATION)
Krista Gibbard is a freelance illustrator from New Westminster. She earned her BFA in Illustration at Emily Carr University, and began her stationery company Get Thee To A Nunnery while still pursuing her degree. Her unique and whimsical greeting cards include a range of silly, colourful, and historical characters. Each card is designed to be a little interruption in our fast paced world of texts, tweets, and instant gratification.
---

CONNIE GOLDHAWKE (JEWELLERY)
Connie Goldhawke loves to express her creativity and passion through her jewellery. Using quality materials, such as pearls of many shapes and types, Swarovski crystals, sterling and Bali silver, as well as many semi-precious stones, Connie's lovely creations are truly one of a kind.
---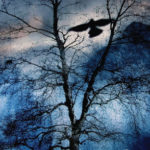 SUZANNE GOODWIN (PHOTOGRAPHY)
Suzanne loves to express the story she sees in the everyday things all around us. Making the initial photograph is just the jumping off point; she believes that each subject holds limitless potential for its final expression. Suzanne's work is a fusion of old world photographic aesthetics and contemporary image-making techniques. Inspired by the natural world and our relationship to it, sheincorporates varying layers of texture and tones in her work, seeking to convey an enhanced sense of emotion.
---
JODI HEINHORST (JEWELLERY)
Passionate about jewelry and beautiful design, Jodi left her career in publishing to pursue jewelry-making. She creates lovely, simple pieces combining sterling, 14k, other metals, semi-precious stones and freshwater pearls. For the past 10 years Jodi has been instructed by local and visiting silversmiths, and continues to hone her skills with a career goldsmith.
---

BERYL HICKINBOTTOM (WEAVING)
Beryl Hickinbottom creates a variety of dyed and woven items. Born in England, she attended a church school studying the brilliantly coloured stained-glass windows and the medieval architecture. Following a few years in Malaysia soaking up the striking colours of that culture, she came to Canada in 1970. A love of colour gathered from these places is now reproduced in her hand-woven creations.
---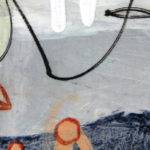 DIANE ISHERWOOD (PAINTING)
While practicing medicine in Montreal and Vancouver for 38 years, Diane Isherwood was able to study with a variety of art teachers. Diane's love of colour, lyrical abstraction and experimentation mark her current works in mixed media, both small and large formats.
---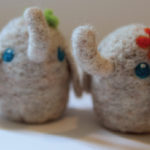 SHIMA ITABASHI (FIBRE ART)
"All of my creatures are made with 100% wool and I needle felt them by hand with lots of love. I use my imagination to create characters, creatures, animals… in my own way. Once felted, the piece speaks to me; it's a great feeling to give life to fluffy wool. I make soft and warm creatures that are born to be loved by someone and bring big smiles to their faces."
---

HEATHER JOHNSTON (PHOTOGRAPHY) 
Heather Johnston blends photography, image man- ipulation and hand painting to create fine art pieces, canvases and prints. Heather has a master's degree from the Royal College of Art, London, UK. Her work has been exhibited in private collections and select galleries throughout Canada and Europe. She has been featured in the London Times for her Madonna and Child series, and has lectured on photography at Plymouth University.
---

TRUDY KRUSCH (PRESSED FLOWERS)
"The desire to create has always been a vital part of my life. Through my art I rediscovered the beauty of nature. My goal is to communicate to you my love for flowers through my pressed flower art."
---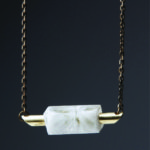 HIMALI KUWABARA (JEWELLERY)
Himali Kuwabara's original 'Deep Forest' jewelry collection is made in her studio in Coquitlam, BC which borders the lush forest. Each of her pieces are handmade, unique, and one-of-a-kind. Using a combination of resin and natural, un-stained, recycled wood, she hopes to share the special energy that comes from the deep forest with you.
---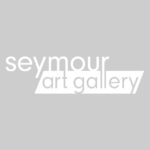 SONYA LABRIE (GLASS)
Sonya Labrie graduated from the Craft and Design Program at Sheridan College in Ontario, where she majored in glass. Her current focus is to create and design functional wearable art, as well as blown, kiln cast glass sculptural work. With a background in painting and drawing, surface design and texture have been a venue for exploration and creation. All her unique pieces are made in Vancouver, BC.
---

CHI CHENG LEE (JEWELLERY)
A lifetime of cross-cultural experience represents the inspiration for Chi's work. She was born in Taiwan, grew up in New York, and lived in Hong Kong before settling in Vancouver. Chi has been exposed to a rich variety of art, cultures, architecture and natural wonders. Her work has the underlying theme of East meets West; combining Eastern traditional design sensibilities and Western modern boundaries. She creates objects that adorn the body with inherent balance and harmony.
---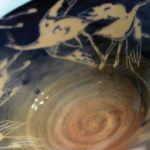 BEN LIM (CERAMICS)
Ben Lim studied fine art and design at Vancouver School of Art, and subsequently had a successful career in graphic design. After retiring in 2008, he discovered his affinity for ceramics. He created whimsical clay sculptures of Northwest Coast animals, as well as graphic functional pieces and prints from clay on paper.
---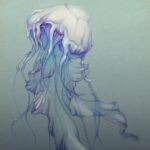 KATHRYN LIU (ILLUSTRATION)
Kathryn has always loved the water and the magical critters living in it. She lives on a rocky peak in a place called Deep Cove. Kathryn holds a BA in Art History and Visual Culture from the University of California, Santa Cruz, and a BFA in Graphic and Packaging Design from Art Center College of Design in Pasadena. In her career, she has been an Art Director in Advertising, Branding, and Video Gaming and is now focused on growing her passion for illustration and storytelling.
---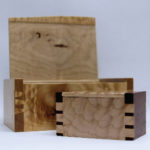 JOAN LESLIE (WOOD)
Joan's love of nature and the characteristics of wood has been reflected in her woodworking for over fifteen years. She designs and handcrafts her pieces from carefully selected local and exotic woods. With simple forms and hand-cut joinery, her elegant pieces demonstrate her technical skill and passion for woodworking.
---

ANNE LOVE (FIBRE ART)
Anne Love has a degree in Textile Arts and has focused her work in the direction of wearables and accessories – one of kind pieces reflecting a mood, personal history or social comment. Constant exploration in the fibre arts leads her to experiment with many techniques. She creates whimsical original art dolls.
---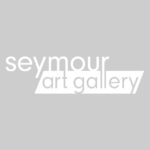 RON LOVE (WOODWORKING)
Ron Love holds a degree in Industrial Design from Art Center College of Design in Los Angeles, California and has worked for 40 years as an architectural illustrator, designer and painter. In recent years, Ron has turned his design talents towards woodworking and delights in creating whimsical creatures and houses that amuse viewers. The concept for each of his creations is resolved through drawings by hand and on the computer. The individual elements are then fashioned from wood using hand and power tools. The finished piece is painted and playfully given a unique name.
---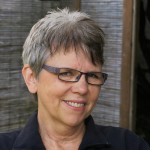 DORIS MACDOUGALL (DRAWING, PAINTING)
"Drawing has always been the core of my work, whether it be drawing with ink and pencil on paper or drawing directly into wet paint. I like to combine a variety of materials and techniques that are not always typical. I am inspired by my beautiful West Coast surroundings, often focusing on small things in the garden and landscape, including plants I have tended. I go out into the garden and landscape to draw and paint throughout the year, recording life in the ever changing garden."
---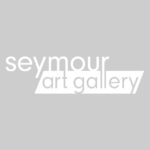 D'ARCY MARGESSON (CERAMICS)
D'Arcy Margesson has been practicing pottery for the past thirty years. Currently, he is mainly concerned with the preparation or serving of food, using majolica and transparent glazes with slip decoration to glaze my pots. For the past fifteen years he has taught a course on glaze chemistry for all temperature ranges at the Emily Carr University of Art and Design. This has been a been a way for him to continue to explore his interest in glazes and pass on an appreciation of their mystery and beauty to the students.
---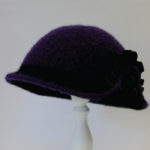 DOREEN MARLOR (FIBRE ART)
Doreen Marlor's background in dance, theatre and costuming led her to fashion. A North Vancouver resident, her beautiful vintage-inspired handmade wool hats are crocheted and felted in her own designs. Her one of a kind pieces often incorporate vintage buttons and ribbons.
---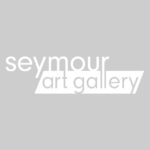 DOMENICA MASTROMATTEO (PAINTING)
Domenica Mastromatteo has always had a passion for creating. Born in Montreal, she completed a mechanical engineering degree at McGill University as well as a Master of Science. She now lives in West Vancouver and teaches art at Artmania. She has been painting for 25 years and enjoys experimenting with mixed media.
---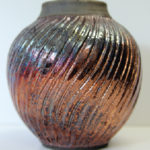 BARB MATTHEWS (CERAMICS, PAINTING)
"I have found that a love and appreciation for nature has been the strongest influence in my art work. I always hope for a connection that will intrigue and delight."
---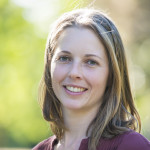 MONIQUE McEWEN (FIBRE ART)
Monique McEwen was born in Cairns, Australia in 1985. A graduate of the textile arts program at Capilano University, she is inspired by children's literature; those wondrous tales of enchantment that are larger than life. She "paints" her characters with fabric and thread, and brings personalities to life with scraps and loose ends. Each of her characters has a story to tell; every thread a role to play. McEwen lives and practices on the North Shore.
---

HILARY MORRIS (PAINTING, ILLUSTRATING)
Hilary arrived in Vancouver in 1987 from the UK. With time on her hands, she took a pen and sketchbook on her explorations of the city and began to detail many of the familiar scenes of Vancouver as a way of learning about her new home. Hilary has developed a unique graphic style, using technical pen to complete a full black and white drawing and then gouache paint to add the vibrant colour. Finally, she redraws the detail on top of the colour in India ink.
---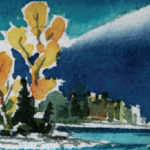 ROSS MUNRO (PAINTING)
Ross Munro has painted all his life and began exhibiting his work in the early 70s in Ottawa. Since 1985, he has worked in watercolour and acrylic. Ross' landscapes are strong and simple, using broad subtle washes in watercolour and vibrant colour in acrylic. His expressive brushwork seeks to capture the calming presence of wilderness.
---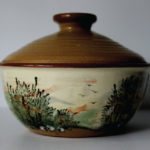 HEATHER NORTHAM (CERAMICS)
Heather Northam completed her diploma in Fine Art at Kwantlen College, and now divides her time between teaching pottery in her home studio and working on her own pieces. She particularly enjoys the 'mocha diffusion' technique and the endless surprises inherent in the process.
---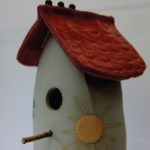 CAROLYN DiPASQUALE (CERAMICS)
Carolyn DiPasquale's forays into pottery began in 1971, when she enrolled in a variety of ceramic courses at Capilano College in North Vancouver. After four years of study, she set up her studio and has been making a combination of functional and sculptural works ever since. Carolyn's distinctive and whimsical work is sold in galleries across Canada.
---
TAMARA PHILLIPS (PAINTING)
Tamara Phillips' art is inspired by the raw beauty of the natural world, resonating cellular life and ethereal vibrancy. Her detailed watercolour paintings are woven together in earth tones, and she uses the malleability of watercolour to explore the connection between myth, dream, and reality. Tamara was born on Vancouver Island. She obtained her BSc in Biology from the University of Victoria and currently resides in Vancouver.
---

SUE RANKIN (CERAMICS)
North Vancouver artist Sue Rankin makes both functional and decorative ceramic pieces using many techniques, including raku. She enjoys learning and trying new ideas, so her work is constantly evolving. Each of Sue's handmade pieces is one of a kind.
---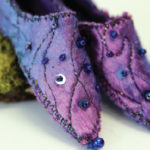 ROBIN REID (FIBRE ART)
Robin attended Capilano University's Textile Art Program where she focused on wearable arts. As a founding member of the Coast Character Doll Artist group, Robin has explored many different mediums in the art doll genre. She gets great joy from incorporating her extensive collection of fibres and ephemera into her handmade pieces.
---

CHRISTINE REIMER (PAINTING)
A professional artist for more than thirty years, Christine has a BFA and Diploma in Education. Whether subject matter is coastal, vineyard, abstract, floral or figurative, her bold acrylic on canvas paintings are characterized by vibrant colour.
---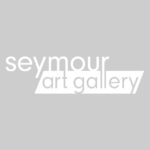 DENISE RELKE (GLASS) 
Born and raised in North Vancouver, Denise Relke has always been creative, exploring careers in photography and then jewellery. Several years ago she discovered glass and her world changed. She is a member of East Vancouver's Terminal City Glass Co-op and freely admits she's addicted to glass. Sculpting hot molten glass is not easy but the challenge is what keeps her inspired.
---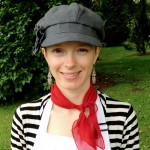 SARAH RONALD (DRAWING)
Sarah Ronald grew up in Summerland, in the interior of BC, and spent most of her childhood outside, exploring the local mountains, orchards, valleys, swamps, and farms. After graduating with her BFA from UBC Okanagan, she moved to the West Coast; she currently lives in Port Coquitlam. In her free time, Sarah is either working in her studio, spending time outside being inspired by the oceanic and suburban landscape, or volunteering with local arts organizations.
---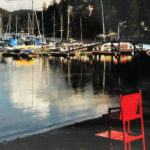 LEONID ROZENBERG (PHOTOGRAPHY)
Leonid Rozenberg was born in Ukraine in 1965 and immigrated to Canada as a teenager. His art education started in his home country and continued in Canada, where he graduated from Ontario's Sheridan College. He has held numerous exhibitions in North America and his art and designs can be found in a number of private, corporate and public locations. Leonid lives in Deep Cove with his wife and two children.
---

CHARLES VAN SANDWYK (WRITING, ILLUSTRATING)
Born in South Africa, Charles immigrated with his family to Vancouver at the age of 12 and grew up in Deep Cove. His work is in a style reminiscent of the old prints and paintings which hung in his family home. Charles splits his time between Fiji and Deep Cove, North Vancouver.
---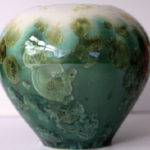 PAT SCHENDEL (CERAMICS)
Pat Schendel is an award-winning ceramicist based in Surrey, BC. A member of the Fraser Valley Potters Guild since 1993, she began studying porcelain and crystalline glazes in the early 90s. The challenging technique captured her attention and she has been creating delicate pieces with simple elegance in crystalline ever since.
---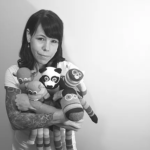 DEANNA SMITH (TEXTILE)
Deanna Smith was born in Deep Cove, North Vancouver. She learned to sew at about 10 years old, making all sorts of random projects from t-shirts for her teddy bears to dresses and purses. In 2009, she started making sock monkeys and fell in love with the entire process. She soon figured out how to make all sorts of animals from socks. Her favourite part is adding the details that give each animal its unique and quirky personality. But, the very best part is seeing people smile and laugh and fall in love with just the right one.
---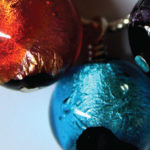 MINORI TAKAGI (GLASS)
Minori Takagi was born in Japan, where she discovered her passion for glass bead- making. She moved to Vancouver in 2006."My designs are influenced by my Japanese heritage and the beauty of my new surroundings in the Pacific Northwest. I have always been fascinated by the endless possibilities that come from heating and shaping glass from its molten form. Each glass bead is a small universe."
---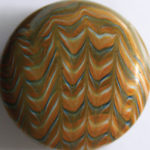 JOAN TAYLER (POLYMER CLAY)
Joan Tayler was born in Manitoba but has spent all her life living in British Columbia except for eight years living in Tokyo in the early seventies. Her stay in Japan had an influence on her taste in design. She works mainly in polymer clay which marries the three- dimensionality of clay with the range of colours found in paint.
---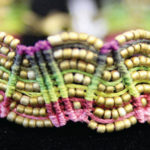 TANNIS TURNER (JEWELLERY)
Finding inspiration in a variety of places (from nature to ancient and modern symbols), Tannis fell in love with metal-smithing in high school, and has been making jewelry ever since! She received her BFA from the University of Victoria, with a focus on painting.
---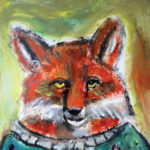 LIANE MCLAREN VARNAM (PAINTING, PRINTMAKING)
An avid drawer throughout childhood, Liane McLaren Varnam graduated with her BFA from Emily Carr College of Art and Design in 1992. She now makes artwork in many mediums which she describes as narrative, with magic-surrealism elements. Animals figure prominently in her work.
---

CHRISTINE WALDIE (JEWELLERY)
"A love of sparkle and shine was my introduction to jewelry making. All beads attract me, especially pearls and crystals, which you will find often in my work. My desire is to create a special jewelry piece that you will wear and appreciate."
---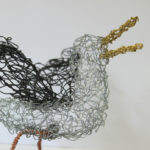 JOANNE WATERS (SCULPTURE)
Joanne creates and teaches in a variety of mediums and is now concentrating on creating birds, sea creatures, animals and masks from wire. She is self taught and enjoys the problem solving that is necessary to create each piece. Joanne has exhibited in galleries and art spaces across British Columbia.
---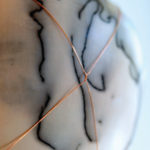 KATE WHITEHEAD (CERAMICS)
Kate Whitehead's work is informed by her passion for stories and storytelling. She often takes inspiration from the fairy tales, adventure stories, and comic books that she grew up with. A North Vancouver resident, Kate has a background in film studies and art history.She has been working in ceramics since 2006.
---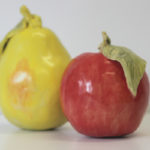 BETTY WILTON (CERAMICS)
"I have always enjoyed drawing, sewing, knitting and crocheting. More than 40 years ago, I discovered clay and three-dimensional works became my primary interest. When I moved from Ontario in 1995, I joined Parkgate pottery studio in North Vancouver. I love creating sculptures, and birds, animals, and children are among my favourite subjects."
---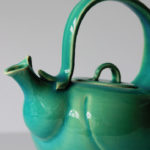 PING KWONG WONG (CERAMICS)
Ping Kwong Wong was educated in Hong Kong and England before he immigrated to B.C. in 1994. He has accumulated more than 40 years' experience in ceramic art making and teaching. He is known for both decorative clay works and functional pieces, especially his practical and beautifully designed teapots. Wong has exhibited in Hong Kong, Macau, Taiwan, Japan, the United States and Canada.
---

SARA ZINDLER (CERAMICS)
When not fulfilling her passion of pottery, Sara Zindler works as a registered nurse. First introduced to ceramics at her local community centre as a small child, she went on to study fine art at Kwantlen Polytechnic University. She enjoys both wheel throwing and hand building her pieces, which are often decorated with handmade stamps and carving.
---