Start With Art:
Our Celebrated Annual Exhibition For Children
April 2 – 27, 2014
Meet the artists and enjoy an original puppet show The Beanstalk by The Moth Orbit Object Theater at our opening reception: Sunday, April 6, 2 – 4:30 pm
Start with Art is an annual exhibition at the Seymour Art Gallery. This exciting exhibition, featuring 15 artists, aims to educate children in visual art and cultivate their love of art collecting. Established artists will exhibit artwork, offer advice for young artists, and share childhood memories about art-making.
We know some kids save up their allowance for this show, so artwork is priced in a kid-friendly range and is only available for purchase by kids 16 and younger. The purchasing and appreciation of art can be a very fulfilling experience, and this exhibition, displayed at "kids eye-view", provides the opportunity for children to feel a sense of wonder and empowerment.
Participating Artists:
Wryly Anderson, Michael Binkley, The Insect Collective, Shima Itabashi, Sean Karemaker, Meghan Leeburn, Anne Love, Caitlin McDonagh, Robin Reid, Sarah Ronald, Donny Sparrow, Minori Takagi, Mary Anne Tateishi, Liane Varnam, Kate Whitehead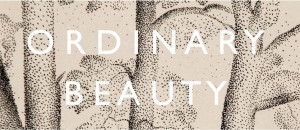 ORDINARY BEAUTY
Prints by L. LeMoine FitzGerald from the Burnaby Art Gallery Collection
April 30-June 7
Reception: Sunday, May 4, 2-4 p.m.
Lecture: Ian Thom, Senior Curator at the Vancouver Art Gallery Sunday, June 1, 2-4 p.m.
The Seymour Art Gallery is delighted to present a selection of prints by the Group of Seven artist, L. LeMoine FitzGerald, on loan from the Burnaby Art Gallery. This exhibition will include a number of prints that FitzGerald made as correspondence cards for friends and acquaintances, many of which feature views of nature and cityscapes. FitzGerald excelled at picturing ordinary beauty in extraordinary ways.
Free 20-minute Curator's talks every Thursday at noon
Detail from L. LeMoine FitzGerald, Repro No.1, 1955, offset print on paper, 12.0 x 7.9 cm, Gift of Robert and  Margaret Hucal, Courtesy of the City of Burnaby Permanent Collection, Photography: Scott Massey