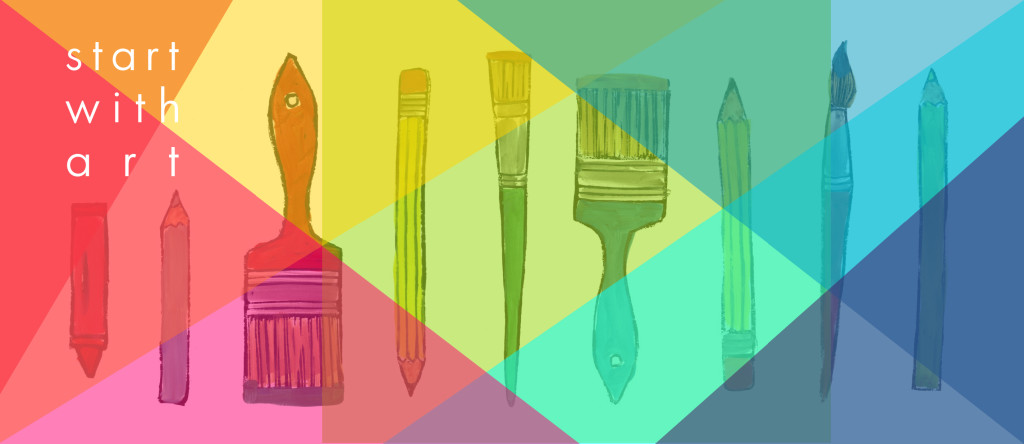 START WITH ART
April 15 – May 9, 2015
Sunday April 19, 2 – 4 p.m.
Meet the artists and enjoy button-making and face painting at our special opening reception
Sunday April 26
Join us for an afternoon of family fun beginning with a free drop-in art making session at 12:30 p.m. where kids can build their own robot with artist Kate Whitehead.
Then enjoy an original puppet show by Moth Orbit Object Theater at 2 p.m.
Start with Art is an annual exhibition at the Seymour Art Gallery. This exciting display aims to educate children and cultivate the love of art and art collecting. Established artists will exhibit artwork, offer advice for young artists, and share childhood memories about art-making.
We know some kids save up their allowance for this show, so artwork is priced in a kid-friendly range and is only available for purchase by kids 16 and younger. The purchasing and appreciation of art can be a very fulfilling experience, and this exhibition, displayed at "kids eye-view", provides the opportunity for children to feel a sense of wonder and empowerment.
Featuring artwork by
Michael Binkley, Tara Galuska, Krista Gibbard, The Insect Collective, Shima Itabashi, Anne Love, Ron Love, Monique McEwen, Kim O'Brien, Meghan Parker,Robin Reid, Sarah Ronald, Donny Sparrow,
Mary Anne Tateishi, Liane Varnam, Ola Volo, and Kate Whitehead