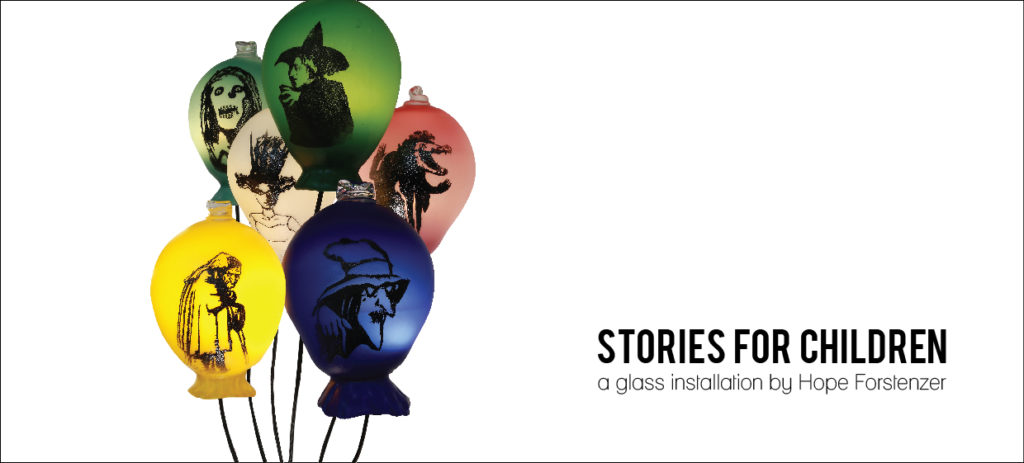 October 26 – November 19, 2016
Exhibition Reception and Halloween Costume Party: Sunday, October 30, 7 p.m.
Artist Talk: Sunday, November 6, 2 p.m.
For years, glass artist Hope Forstenzer has been fascinated with classic children's tales and their often sinister undertones. While researching the story of Cinderella for a stage production in New York in the mid-90s, Forstenzer realized how many cultures have used fear as a crucial storytelling device to shape children's behaviour. These popular stories often serve as cautionary tales rife with terrifying figures and characters created to threaten kids with terrible consequences… if they don't follow the rules.
Groups of colourful blown-glass balloons hang from the gallery's ceiling, each balloon sandblasted with an image depicting the darkest characters from children's stories and legends. The balloons are illuminated from within, creating a playful but unsettling juxtaposition between light and dark, joy and terror.
---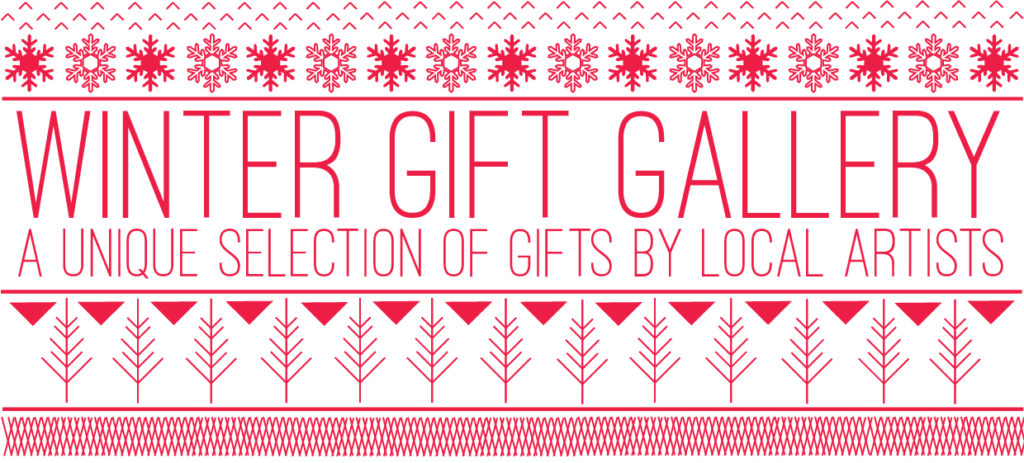 November 23 – December 24, 2016
Meet the artists and enjoy homemade holiday baking at the reception,
Sunday November 27, 2 – 4 p.m.
We have assembled a wonderful group of artists to help inspire your holiday shopping. Buy from local artists and help support the arts in your community. Admission to our exhibitions is always free of charge. From scarves to paintings, jewelry to pottery, we have your holiday gifts here – along with the perfect card to place on top!