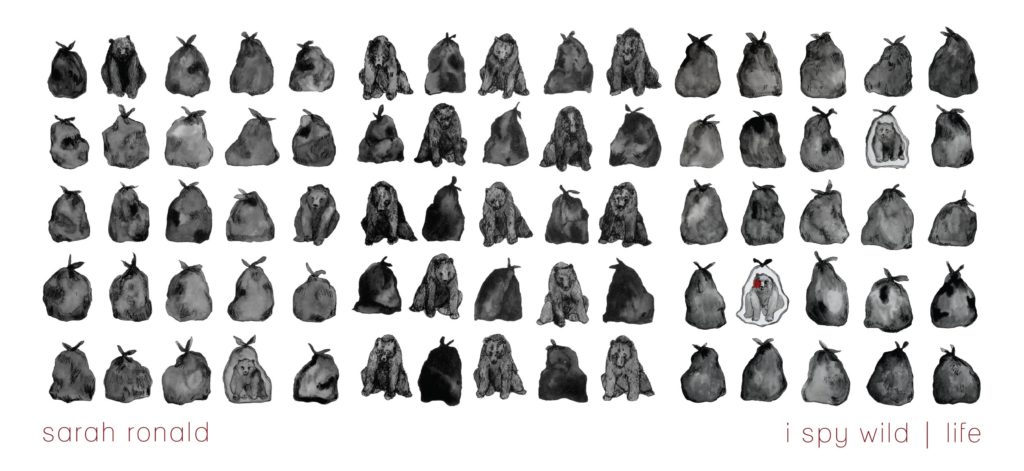 February 2 – March 5, 2017
Reception: Sunday February 5, 2 – 4 p.m.
Artist Sarah Ronald shows new drawings, paintings, and installations which spur viewers to tune in and seek out the contradictions present in our daily lives, specifically around our relationships with wild animals in both suburban and natural environments.
Artist Talk/Tour: Sunday February 19, 2 p.m.
Purge and Merge Landscapes Workshop, Free Drop-in: Sunday March 5, 2 – 4 p.m.
Create insightful natural habitats using hole punch (purge) and collage (merge) techniques to create a unique landscape. In association with North Shore Art Crawl.
Image credit (L to R) Double Bagged II, Double Bagged I, and Double Bagged III, 2016, pen and acrylic paint on paper, 13 x 15"
---
VIVEKA: SAMANTHA DICKIE
March 10 – April 22, 2017
---
START WITH ART
April 27 – May 20, 2017