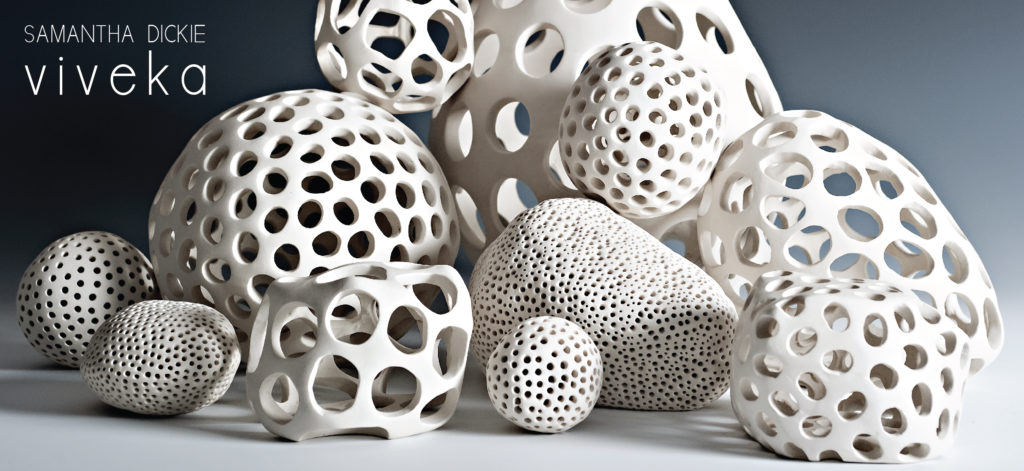 Samantha Dickie: Viveka
March 10 – April 22, 2017
Artist Talk and Reception: Sunday March 19, 2 – 4 p.m.
This immersive ceramics installation by Victoria-based artist Samantha Dickie uses visual and audible patterns to call attention to space and silence. 'Viveka' can be translated to 'the radiance of discernment.' Conceptually, this project is fueled by the artist's curiosity about philosophy, neuroscience, and the brain, particularly the patterns of the mind, as well as the place of stillness within our current culture of continual movement.
Samantha Dickie wishes to thank BC Arts Council for the Creation Grant she received to realize this work.