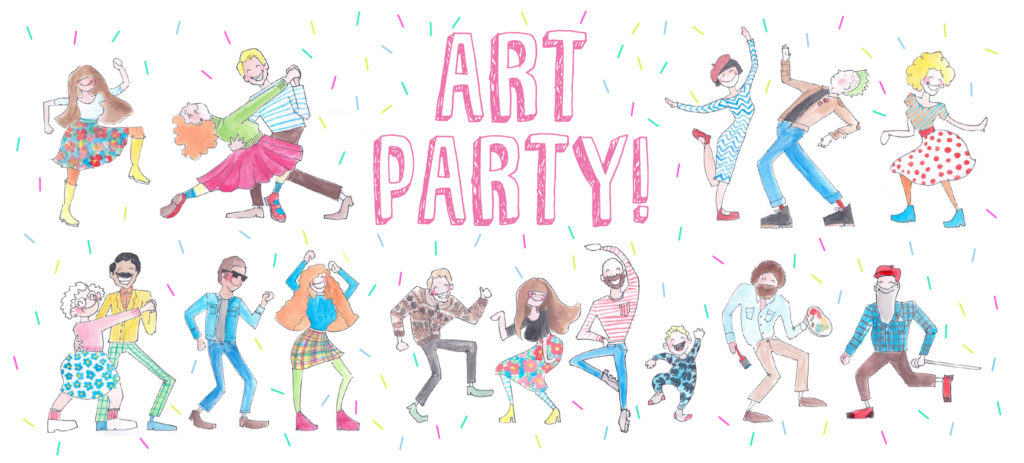 CALL FOR ARTISTS: Art Party! A fundraising exhibition for the Seymour Art Gallery
THE LOWDOWN
This fundraising exhibition will support the non-profit Seymour Art Gallery. It is open to all local artists, and all media is welcome. All work will be offered for sale at $300, $200, or $100.
THE EVENT
Art Party! begins with a fun and artful evening reception, where exhibiting artists can mingle with buyers and enjoy live music, door prizes, silent auctions and more. Successful entries will have the opportunity to show with a range of talented established and emerging artists, inspiring visitors by demonstrating the creativity and diversity in our arts community. FREE admission!
THE INTENT
We are encouraging our community and membership to come out and collect wonderful local art at affordable prices and to fundraise for our non-profit art gallery.
THE FINE PRINT
The artist will receive 50% of the sale price and the balance will remain with the Seymour Art Gallery to support our exhibitions and related programming. Artists may submit up to five pieces.
ABOUT US
Seymour Art Gallery is a non-profit society fostering excellence and promoting interest in the arts. We welcome over 26,000 visitors annually to our gallery, Gallery Shop, and special events. Along with a busy exhibition schedule, we present free performance events — including talks, artist demonstrations, interactive art-making, and events for children.
IMPORTANT DATES
Entry deadline: Tuesday, May 30
Selected artists will be notified: Friday, June 9
Artwork drop-off date: Sunday, June 18, 11 a.m. – 4 p.m.
Art Party! the free event: Sunday, June 25, 5 p.m.
Exhibition dates: June 25 at 5 p.m. – July 22, 2017
HOW TO APPLY
Create a login at https://seymourartgallery.slideroom.com
1. Provide your contact information
2. Upload a maximum of five high-resolution images. You will be required to provide the title, medium, dimensions, and price ($100, $200 or $300) of each piece
3. Pay the non-refundable $5 Slideroom admin fee