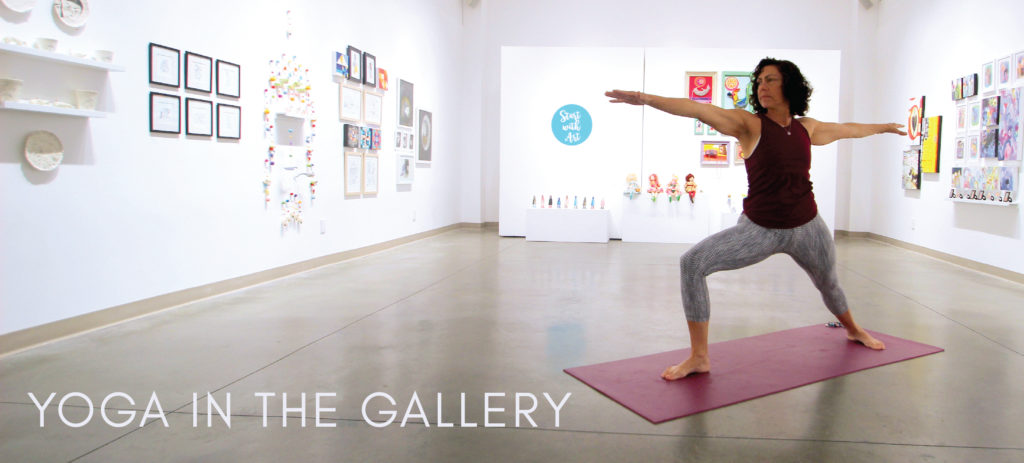 'Yoga in the Gallery' classes are Hatha based, with a focus on alignment and, as such, are suitable for all levels. Over the multiple sessions, students will build both strength and endurance as well as increase flexibility and through mindful breathing, and learn to cultivate a deeper sense of calm and awareness.
Instructor Alana Taylor: "It is my intention that by practicing in the Gallery, students learn the 'art' of yoga – the art of leaning in, accepting 'what is' while still seeing possibility. They will be inspired to reach their own full potential, both on and off the mat. And, of course, it will simply be fun!"
ABOUT THE INSTRUCTOR
Alana Taylor (RYT 200) has been teaching yoga for almost 5 years – in studios such as YYOGA, OM Prem, Westcoast Hot Yoga, The North Shore Winter Club as well as in private studios such as St James or at community classes held at lululemon or up on a dock at St Vincents Bay! Prior to this, Alana coached Dragon boat, Outrigger, and soccer.
When not teaching or practicing, Alana can be found on the water paddling the Cove, hiking with her dog Ella or painting an image from a recent adventure. "Yoga is the place where I go to find myself and I am grateful to be able to share my love of this ancient practice with all my students."
SELECT THURSDAYS – 10:15 a.m. – 11:15 a.m. at Seymour Art Gallery
August Suite: August 10, 17, 24, 31
4 classes $65 ($60 member price)


---